abcSigns is a FAMILY OWNED sign company that produces affordable political campaign, real estate & business yard signs in house. We are glad to personally help in any way. Our family has won & lost political campaigns, we know the ropes! Our products are manufactured in our 23k sqft facility & are 100% GUARANTEED! Thanks you, Greg Callahan, Family & Crew.
HAVING TROUBLE SEEING THE PRICE LIST?
Click here for 2022 Price List PDF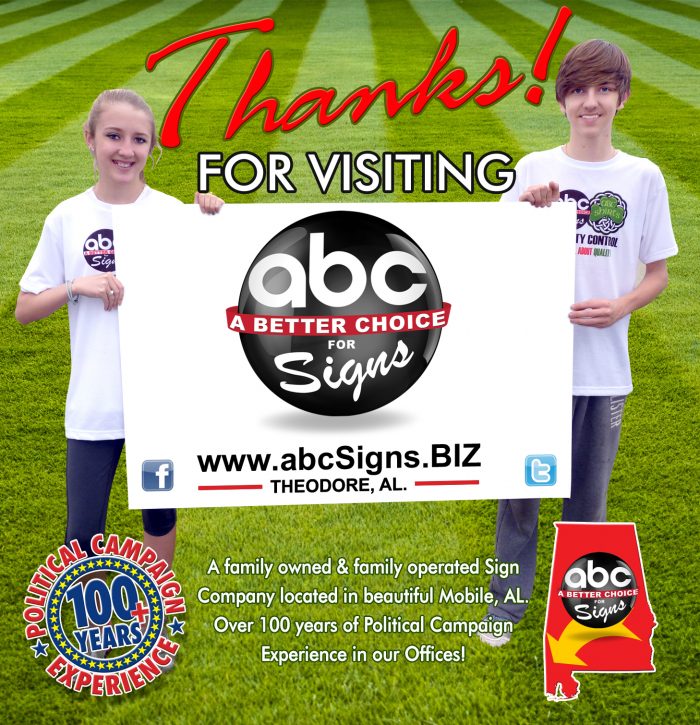 If you are looking for POLITICAL CAMPAIGN YARD SIGNS you have come to the right spot. Thanks for your consideration!