OUR TERMS
abcSigns.biz brings you factory direct yard signs. All art work and intellectual rights are the property of abcSigns.biz.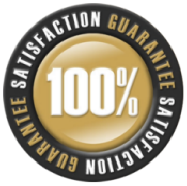 abcSigns STRIVES FOR 100% CLIENT SATISFACTION
abcSigns.BIZ will refund the cost, replace or discount any signs deemed unacceptable by the client due to mis-prints or color error. All unacceptable signs and wires MUST be returned to abcSigns.BIZ before any refund will be made available. abcSigns will furnish a UPS shipping label at our cost for returning any unaceptable signs to us. abcSigns.BIZ is not responsible for any art discretions or text error once proof is approved by client but will make reasonable efforts to rectify the situation.
Terms, conditions, and prices may change without prior notice. Allow 1/2 inch variation for imprint areas. Standard sign materials is corrugated plastic 3/16 inch thick (4 mm). Cancellation after product has begun and prior to completion is subject to prorated cost
All cost estimates and art work must be approved, and payment arrangements must be made prior to production.
abcSigns.biz is not liable for art, text or color errors after sign proof has been approved and production has started.
abcSigns stands behind our products, if any product is not satisfactory by way of color(s), incorrect design or quality of the print, we will either replace the product or work out a discounted price.  If products are to be replaced, the original must be return prior to receiving the replacements.
abcSigns.biz reserve the right to add its logo and/or web address to signs unless requested not to at the time of order!!
All productions times are estimates. Transit times are subject to shipping company schedules and efforts.
:::: Accepted Art Files ::::
AI, EPS (Please Convert to Line Art ) PC created Illustrator, Freehand or Corel Files (Please Convert Fonts to Line Art) Corel users: Export to .ai (Illustrator) format and select "convert text to curves".
Art Files That Are Acceptable But May Incur Art Charges When Submitting These Files
:::: These file types are used for proofs only ::::
Jpg, tiff, bmp, gif, word docs, excel docs, power point docs, publisher docs, faxes. If you send us these type files we have to "recreate" your art in order to complete it.
Art charges may apply.
******Order Cancellations******
Once printing begins orders cannot be canceled. Cancellation prior to printing: The cost of the art work, film(s), & screen(s) will be deducted from your account.
:::: Sales Hours Monday – Friday 9AM – 4PM Central Standard Time ::::
abcSigns.biz reserves the rights to use any partnership or affiliate to provide our customers with the best prices and services.